It's a fun and eggciting Easter in Bearville! This message pops on your first log in during the easter event.

If you go to the Art Studio, the Watercolor Bunny greets you with a warm hello. Notice the artist's easel? Click on it to get a FREE one for yourself! The
artist easel
is a great addition to your Cub Condo House and when you click on it, her profile shows up! It'd be so cool for each furry friend to have a profile like this where we could learn about their past.

If you go to the Furbulous Fashion District, a very special quest from Sunny Chick awaits you. Click here for the
Sunny Chick Quest Guide
The prize for this quest is a cute
animated baby chick!
You can take this quest as many times as you wish to collect different types of egg designs as displayed in the Art Studio! Here's one of the egg design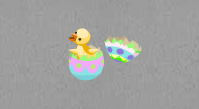 Also, for logging in during the Easter Event, you will also receive a wacky
Cracked Eggshell Hat
as shown below. Like the Baby Chick, this is another new item!
Lastly, get on the Egg Portal in Town Square to go to the magical
Easter Island!
There are so many things to do in the island. There's a game called Chocolate Factory Fun where you sculpt chocolates into an Easter Bunny! You can also help Daisy Bunny collect eggs for easter!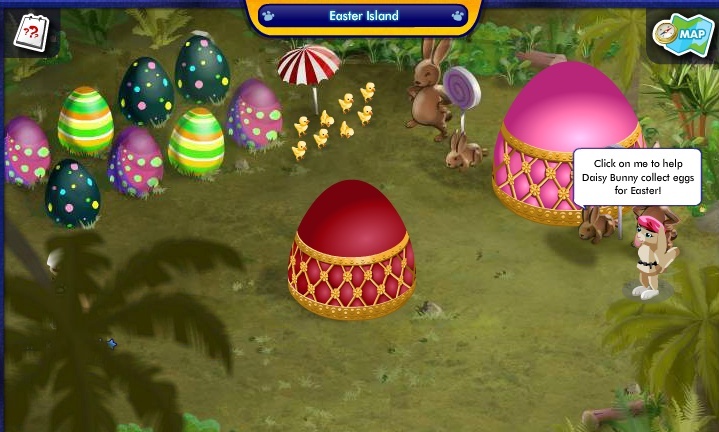 With all these fun activities in Bearville this easter, what's your favorite? How will you celebrate easter this year?

Lexi

Chief Officer/Book Critic





I love the baby chick item! Also, on Easter Island, each of the chicks on the upper left, near the eggs, chirps a certain note if you click on them.

AmyNovembear1

Novice Bear






Similar topics
---
Permissions in this forum:
You
cannot
reply to topics in this forum