Head to the City Garden and talk to Snoopy to get started!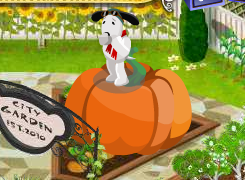 The Sportsplex;
Pawsitively Green Center;

Entrance;

Build-A-Bear Workshop;

Lumbear Yard;

AleciaAutumn10

Officer





That is pawsome of you to show locations for those tht might not be able to find all the woodstocks
Have a pawsome day!

priscillaballerina31

Novice Bear






Yay♥ Thanls for sharing Alecia (:<3
I wouldn't had make it without your walkthrough

LoraDazzle4

BABV Events Planner





thanks.. i started writing it for like 4 hours and then i had to go to bed so i stopped, i couldn't find the one in the pawsitivly green center

lilteddybear

Friendly Bear






Thank you so much Alecia for the walkthrough!
I only found 2 and I couldn't find the rest without you. thanks again!

kristylucky1

Helpful Bear







muffinatormanic

Forum Assist





---
Permissions in this forum:
You
cannot
reply to topics in this forum