Host: MollyFlyer

Contest Period: July 8-15

First Prize: Rainbow Bunny Ears
Second Prize: Alvin's Hawaiian Shirt
Third Prize: Megaphone Shirt

Mechanics:

1] This is open to all members of Bearvilleguide.com

2] Design any cub condo room to resemble a scene from a movie of your choice. Make it look like Merida's castle, the Hunger Games arena, Tiana's restaurant -- anything!

3] There are no limits to the items you use or the room you put them in, but remember -- you will be judged more on how well you've customized than how suitable the room is.

4] Only one entry per person; you will be limited to a single screenshot and a brief description.

5] Contest deadline is July 22nd at midnight; winners will be announced the following day.

MollyFlyer

Guide Bear






Molly, does the description have to be about the movie?

GwynethLove

BABV Events Planner





The description is more about your room and how it relates to the movie.

MollyFlyer

Guide Bear






Is this still open?

My Entry: Tiana's Bedroom
My room is designed to look like Tiana's bedroom when she is a child from The Princess and the Frog. In the image shown below, you can see that she has a similar wallpaper and flooring to my room. She also has a brass framed bed with a brownish cover. She has a small bedside table next to her bed and on it is a doll and a lamp. Since I was unable to find a lamp or a ragdoll, I decided to put in a figure of a ballerina in a green costume as this resembles when Tiana dances with Naveen as a frog. The rug on the floor is similar to that of Tiana's and she also has a chair next to the bedside table. Tiana's bed is situated by a window, like the bed in my room and on the wall she has a brownish painting in a brown frame above the bed head. I have tried to re-create this scene using the resources available in Bearville, as it is from a favorite movie of mine!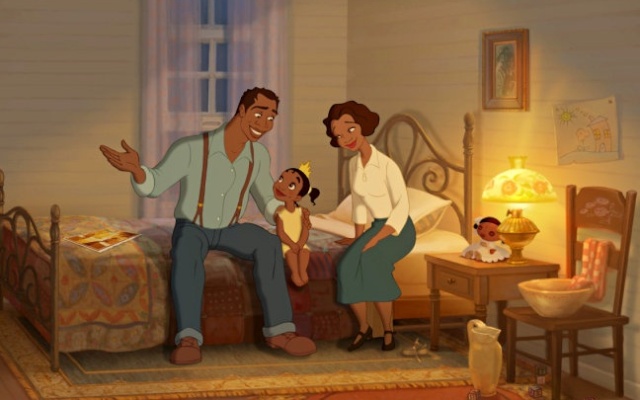 JLBABV

Official Photographer





For my entry I did Ariel's Gutto from the little mermaid. The wallpaper and the flooring is the ocean. All the things and staues on the floor are Ariel's Treasures.

Loveablegirl

Officer





I did Ellie and Carl's living room from Up
I was pretty limited in the decorations but I thought it would be really cool to do a scene from Up. I found a perfect chair to act as Carl's chair, I couldn't find anything similar to Ellie's chair so I improvised with that one. Their chairs are in front of a window and over a light blue plaid rug, I also added their side tables with lamps. Ellie had a shelf on her left and Carl had a picture on his right so i added those as well. The fireplace with their wall mural (of their house on Paradise Falls) above it, is also there.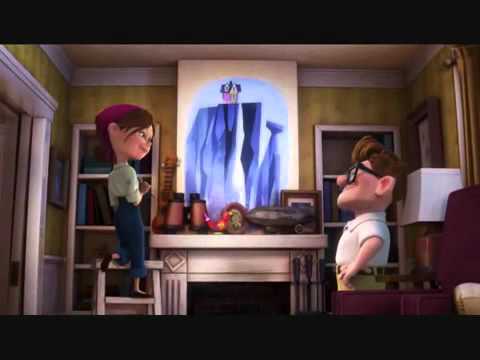 horsegal1235

Helpful Bear






I decided to do Andy's room from Toy Story 3.
As you can see, it's not exactly the same. I couldn't find a wallpaper with stars, so I substituted it with a wallpaper with hearts in the same shade. The floor is about the same color, too. The bed has a similar design as to the one in the movie. c: I couldn't find any shelves or cabinets on BABV so I used one big bookshelf to serve in it's place. It looks like there was a racecar set in there, so I added one, too. I wasn't able to find a gaming system, so I just used a computer instead.
I coudln't find any toys, so I used that figurine and lamp. There is a globe in Andy's room, too. Good luck everyone!


Kellz

Forum Events Planner






Loveablegirl

Officer





so who won?

Sorry for double posting

Loveablegirl

Officer





*cough* So, uh, the extremely belated winners are:
First Place: Kellz, with Andy's Room.
Second Place: JLBABV, with Tiana's Room.
Third Place: HorseGal1235, with Carl and Ellie's living room.

And everyone who entered gets a bonus 2000bb as an apology gift for me taking so long to get back to this.

Winners, PM me to arrange a meetup time.

MollyFlyer

Guide Bear






Similar topics
---
Permissions in this forum:
You
cannot
reply to topics in this forum