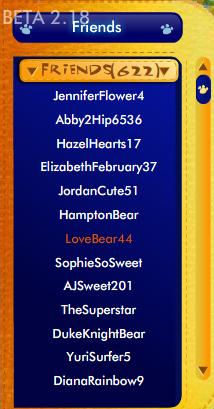 they finally seperated the online ppls and the offline ppls much easier than scrolling up and down.......

animefan

Guide Bear






Oh cool thanks for telling us!

ddfd

Guide Bear







caitlinbearhug26

Friendly Bear






cool right just like these guys :afro:
lol i think they are cool and yeah much easier and it doesn't freaze as much now

lilcutie

Friendly Bear






oh cool! i never wouldve noticed lol. thanks for the update!!!

mimipinky3

Guide Bear






Yeah, that is better. You have a lot of friends!

KatieRetroCool1

Guide Bear






---
Permissions in this forum:
You
cannot
reply to topics in this forum